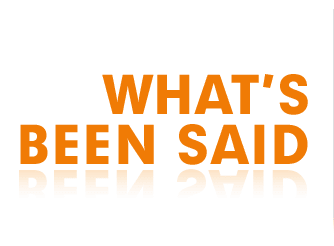 Jack Lockwood
JJL Sales & Marketing Strategist
Here is why I think you should do business with IRONCLAD Marketing. Having been the recipient of Denise's sales and marketing guidance for the past eight years, I can speak about her capabilities and performance. She consistently provided sound business analyses and strategies along with highly successful and award winning advertising and promotional programs. Denise has been an extremely dependable performer in the highly competitive and energized marketplace of construction and industrial equipment. As my account manager while with another agency she did an excellent job of recommending detailed marketing plans designed to accomplish our sales objectives. In the process of performing her responsibilities she always conducted herself in a professional and ethical manner. She is a very hard worker with a tremendous appetite for generating business and solving problems on behalf of her clients. As an added bonus, her enthusiastic personality is contagious.
It has been my experience that Denise has a unique talent of surrounding herself with reliable and capable people. In my dealings with Mitch and Lindsay I found them to be knowledgeable, professional and customer focused. They both have a keen sense of timeliness and urgency with respect to the projects they are assigned.
I endorse the team at IRONCLAD Marketing and feel that your company and your business would benefit significantly from their involvement.