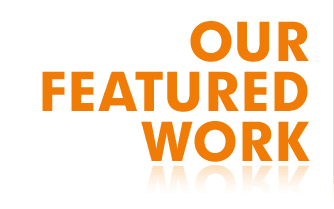 ADVERTISING CAMPAIGN
CLIENT: Arctic Snow and Ice Control Products
The Problem: Faced with copycat competitors intent on launching inferior product masked as the "same thing", Arctic Snow and Ice Control Products needed to take a stand and set the record straight.
The Solution: Rather than directly call out the competitors, the ad attempts to play up the old adage that imitation is the best form of flattery. The message highlights the fact that, while the other plows may appear to be the same on the surface, there is really no comparison. The campaign included print ads, direct mail, inserts, e-blasts and promotional hats as well as an accompanying article discussing key things to consider when selecting a plow.
The Results: In a very competitive market, this ad allowed Arctic to maintain its leadership position while directly addressing the competitive attacks. The message was well received by dealers and customers alike and the electronic response offer drew a significant amount of unsolicited praise for the product and the company.