"I am only one. But I AM one. I cannot do everything. But I CAN do something. And I will not let what I cannot do interfere with what I can."  – Edward Hale
The power of one has been demonstrated many times, but I never tire of hearing the stories and meeting those heroic people who have the courage, the integrity and the honor to change lives. And sometimes you meet them in the most unexpected places…like the AGG1 show.
I've always loved the equipment industry because it's filled with remarkable people. In my 16 plus years in the industry, I've made many friends and learned from so many brilliant and inspiring individuals. Perhaps no lesson more moving than the day I met Neil and Jennifer Hise of CEMCO, Inc., a manufacturer of vertical shaft impact crushers. A client introduced us at the AGG1 Show a few weeks ago, and I took an immediate liking to this pair. In fact, when I returned from the show, I teased my husband by saying I had fallen in love with another guy! Kevin only laughed. But what is not to love with Neil.
In our brief conversation, I discovered Neil was a pilot. That was interesting enough. But the conversation then took a turn that revealed so much more. Neil wasn't another CEO determined to travel in style. Rather he was a veteran of the Vietnam War, using his skills to help heal and be healed. Neil is part of an amazing group called the Veterans Airlift Command. The members spend countless hours flying wounded warriors around the country to see family, attend their troop's homecomings or even seek additional treatment. But Neil does more than offer transportation. He offers heart, compassion and a genuine sense of gratitude. And in my 15-minute conversation with him, I was moved to tears. He shared stories and photos about the young men and women he assisted. When he talked of these service members and their families, you could see the care and compassion in his eyes and hear the crack of emotion in his voice. Neil will be the first to say the men and women he transported are the heroes, and he's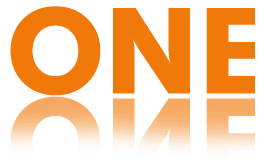 only giving back to those who served us. But in my book, he's a hero too. Having served in his own war that left many veterans returning home scorned and deprived of the appropriate honor and gratitude due them, Neil is determined not to let that happen to these young service members.
Here is one account of Neil's experience transporting a Captain and his fiancée. This Captain had been targeted with an IED and had lost three of his limbs. Neil sent this note about the journey and his experience to the organizer of the Veterans Airlift Command. He is allowing me to share it with you. The only changes I have made are removing the names of the Captain and his family.
Good Evening Walt,
I am writing to tell you about the flight yesterday carrying Captain Greg and his fiancée.  To say it was emotional would be an understatement. This one brought me to tears, and does so as I am writing.

Damn, this is an example of the worst of wars' consequences.  And is generally brought about by politicians, most of which will never stand up for their country as Captain Greg has done!  I am angry at the waste of our Nation's greatest assets.

Steve and I left KABQ about 0630 MST, perhaps a bit late as we had a surprise snow storm that put us back maybe 10 minutes.  Cutter Aviation had stepped up to the plate to help with the fuel prices.  The tailwind more than made up for the delayed start, and by the time we got to KSAT the weather had lifted from 200 and one, to 500 so the approach was relatively normal.  Just a lot of airplanes stacked up with speed differences that made fitting in interesting.  We arrived at Landmark FBO about 0945 CST.  They too stepped up with good fuel pricing discounts.

Captain Greg arrived at the KSAT airport just after 1000, with his mother and aunt.  His fiancée drove him to the airplane as Landmark was very helpful and interested in assisting us in every way possible.  The passengers of course, have never used General Aviation and were surprised and grateful that we were taking them home. (And I am thinking…you must be kidding, we are the ones who are grateful for your sacrifice.)

It was a struggle to get Captain Greg into the aircraft…if you can imagine the heart of a hero, using one good arm and two stubs of legs trying to negotiate the stairway backwards into my King Air and do it himself.  It is just impossible and unbelievable.  We stationed ourselves on either side of him; I was between the door and the wing, Steve on the aft side of the door. Captain Greg was in no danger of falling at any time, but he managed this with just a little bit of lift and balance help from Steve and I.  After repositioning the seats, and Greg scooting on the floor from the door to the left rear seat, we helped lift him into the seat.

The look of anguish on his mother's face as I went outside to put the bags on board will stay with me for a long, long time.

We departed KSAT headed for KTUS and the flight was smooth and uneventful.  My wife had instructed me to deliver a Valentine's gift for Greg to share with his fiancée.  After reaching our cruising altitude (which was low due to the awful headwinds of a portion of the trip) I left the flight deck and sat with the couple and delivered Ty's gift.

I spoke with them about VAC and the hundreds of people like us that would be ready to offer him help and a job when the time comes. They both asked why we did this, which of course was a difficult question to answer without breaking down at that moment.  It took me a little bit, but I told him it was because of good folks that truly care about him and his future.

The flight was almost four hours; I took some photos, and shared with them photos of my family and in particular my grandsons (who are the light of my life). They were comfortable and enjoyed the ride.

We arrived at KTUS where family was waiting for us at Tucson Jet Center (also offering help with fuel discount).  The family was at the aircraft door almost before we had it opened.  I could tell that the young lady's grandfather was also having difficulty holding his emotions in check. You know, we are supposed to be tough old timey crotchety types.

It was easier getting Captain Greg out of the plane, but that is partly because gravity was helping.  Steve and I held him back and prevented him from "banging" each step as we worked his way down the door.

This young man has the heart of a lion. I hope I passed on to him that there are those of us who will help him overcome his fears of the future…..I asked him to keep us informed as to how he was doing.

It was a good thing we did yesterday Walt, you and your team have created a really great thing and I am proud to be a small part of it.

Neil R. Hise
ONE hero making a difference in the life of another. ONE ad agency executive humbled to tears with gratitude for the wonderful people serving our country.  And ONE more person and company inspired to take action and become a power of ONE.
How about you? Are ready to take action and do what you can do? If you want to become a part of Wounded Warrior Project or the Veterans Airlift Command please check them out online and offer your support. And be watching for more on this topic from the IRONCLAD Team.