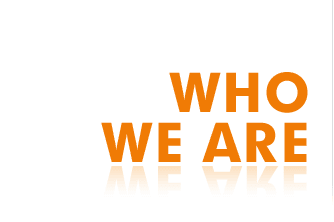 IRONCLAD Marketing is a full-service advertising, marketing and public relations agency. Our staff has more than 40 years of combined experience in the industry and a breadth of knowledge and skill sets. Experienced though we are, this agency wasn't created to maintain the status quo. Rather, the motivation for starting IRONCLAD Marketing can be summarized with just one word — Vision. A vision of a different kind of agency. An agency structure that will challenge the traditional way of doing things with the ultimate goal of providing an elevated level of service to all clients — no matter how big or small.
We know what you're thinking: Sure, every agency says it's different. Well, WE really are. At IRONCLAD Marketing, we not only forgo the glitz and glamour of the big city agency, but we happily trade it for the roar of equipment and the thrill of tactical and strategic insight. As specialists in business-to-business communications in the equipment industry, we know how to successfully target your core markets. We'll set ourselves apart by getting to know your product inside and out so we can write about it effectively and function as a part of your internal team.
We think you'll see we bring a lot to the table. But more than that, you'll find us easy to work with and truly passionate about what we do — promoting your brand. In addition, you'll find our core philosophies set us apart from other agencies.
Still think we sound like other agencies? Then give us a call so we can explain in detail just how different we are. Better yet, see what others have to say.
| | |
| --- | --- |
| But what I really want to know is: | |